Bill Covert - Founder of Covert Action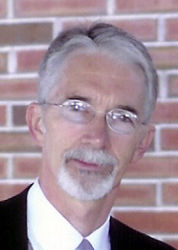 To some he was known as "Dad," to several, "Pappy," and to many others "a great man." Born June 7, 1949, and raised in Muncy, PA, William F. Covert Sr., touched the lives of many through his lifetime of raising a family and reaching people through his family-owned and operated band, "Covert Action."

On Sunday, June 15, 2008 at 1:29 p.m., Dad took his last breath at his home in Muncy. Present were his five children, Bill Jr., Cindy Appleman, Susie Eyer, Sherry Eyer, Sarah Zalonis, and his wife of 38 years, the former Kris Neiderberger. In addition to these, Dad is survived by his mother, Pauline (Lord) Kilgus; his daughter-in-law, Susanne Covert; his four sons-in-law, Dale Appleman, Royce Eyer, Matthew Eyer and Brett Zalonis; 15 grandchildren and one great-grandson. He was preceded in death by his father, James M. Covert.

Dad was a unique individual to say the least. From his childhood to his adult life to his career choice, he did not fit the mold of a normal man. Growing up in Muncy, Dad was an only child. His parents divorced at age four. From that time on, he was raised mainly by his grandmother, Edna (Snyder) Covert. As time went on, it became clear that he was "on his own" through most of his teenage years. Dad most notably earned the title, "The biggest hellion of Muncy" through the late 1960's.

Taken in by a local family, he developed an interest in the family's youngest daughter, Kris. After a short courting, they married on July 5, 1969 and thus began a nearly 39-year journey consisting of raising a family of five children and building a legacy of hard work, wisdom, enjoyment of life, caring for others, and entertainment through the local family band, Covert Action (also known as Aftermath, Steel Angel, The Billy Covert Band, and Ramsey).

For about 10 years, Bill drove a fuel delivery truck for Dittmar Oil Service Company. However, the band became Dad's career and his life. Unlike most who pursue a career and leave a family behind, he pursued a career and took his family with him. In 1984, the band unofficially began with tireless nights of practice, practice, practice as mom, dad, son, and daughter learned songs from artists such as Van Halen, The Moody Blues, Styx, and several other 50's, 60's, 70's and 80's artists. Our first job came in 1985 at a place in Benton, PA. From that time on, the band continued to grow in popularity as we played at places like the West End Fire Company, local carnivals, the 218, the Park Hotel in Canton, Shore Acres, the Mosquito Valley Inn, and Papagallo's.

As time went on, the three youngest daughters learned the trade of musicianship and entertainment, and then joined the band in the late 90's. The eldest son and daughter resigned their tenure and were replaced. The band still performs today, mostly for carnivals and private parties. In the past several years, two of the youngest daughters resigned their tenure from the band and Sherry's husband, Matt, was moved to the stage, adding male vocals, stage presence and percussion. Dad, weakened by his illness, was replaced on drums by his grandson, David Covert. Dad took up running the soundboard, which was really his passion and his love. Upon his passing, his son Bill Jr. will run sound for this year. For a complete schedule of the band, please visit www.covertaction.com.

In 2002, Dad began a struggle with cancer in his mouth. After several radiation treatments, surgeries, natural remedies, and tons of prayer, he seemed to overcome his battle with cancer. His jaw was removed and replaced by a titanium bar that eventually pulled through the skin. As strange as it looked, he was healthy and thus continued to perform in the band.

During this time, Dad returned to an enjoyment from his early 20's, riding bikes. Purchasing a Harley-Davidson Heritage Softail Classic, he and mom rode the countryside as they enjoyed their time together. In fact, if you drive by the house, you will see their slogan, "Live to Ride". He joined H.O.G. (Harley Owners Group), and also spent some time bowling in a league at the Cloverleaf Lanes for the past five years.

In August 2007, Dad noticed other ailments with his body. Returning to the doctors in October, he learned that his cancer had returned, this time in his sternum area, lungs, and liver. After a short treatment of radiation and chemotherapy, his treatment was changed to a stronger dose of chemo.

Dad endured his chemo for about five months and finally chose to discontinue his treatments. They left his body very weak and his mind very cloudy. It became apparent that the cancer was not giving up its fight. In his last few days of life, he reassured us, "Everything will be OK." When his time was getting near, we reassured him, "Yes, Dad, everything is going to be OK." As hard as it was to watch him fade into lifelessness, we all appreciated the love and support of family and friends. A special thank you to all of you!!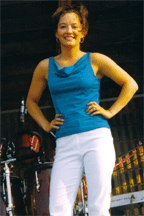 Name: Susan Eyer
Instrument(s): Guitar, saxophone, percussion, vocals
Susie is the second oldest daughter of the family. She graduated with high honors from Muncy High School in 1998. She graduated from Lycoming College in May of 2002 where she maintained a 3.7 GPA. She was a psychology major and obtained her elementary education certificate. She has substituted in many of our local school districts. She really enjoys working with kids. Susie married Royce Eyer, Matt's brother, in August of 2002. Susie and Royce have three children, Branson, Addison and Ava.
Susie is currently only making an occasional guest appearance with the band in order to spend more time with her family.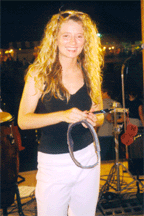 Name: Sarah Zalonis
Instrument(s): Guitar, trumpet, trombone, vocals
Sarah was the youngest member of the band. She is the youngest of Kris's daughters. She graduated from Muncy High School with highest honors in 2000. Sarah graduated from Lycoming College in 2004 with degree in philosophy and a certification in elementary education. She maintained a 3.9 GPA all through college! Sarah married Brett Zalonis in June of 2004. They have four children, Patrick, Anna, Rosie and Benjamin.
Sarah is presently only making occasional guest appearances with the band in order to spend more time with her family.